Our courses
Get ready for some wild adventures !
We provide you with the opportunity to do a physical activity without any training, you will :
Enjoy a secure environment while keeping your freedom of movement
Discover the rich biodiversity of the forest
Experience high and fast feelings and overcome your fears
Evolve in an adapted course for everyone
Discover the park's map here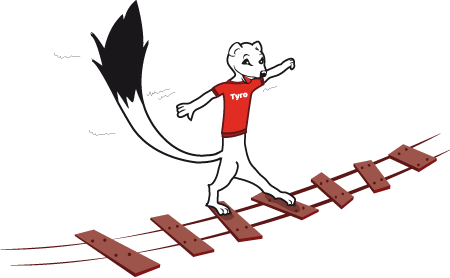 Tyro : adventure routes
Activities
On your way, you will find games called "activities" like snakes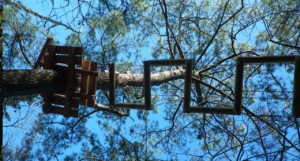 , monkey bridges, weighbridges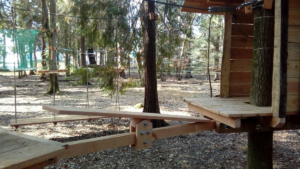 , barels, walking nets, zip wires,
climbing walls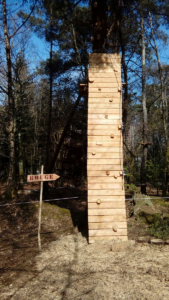 , hanging swings, waves, ropes, swinging logs, pommel horses, footbriges, chinese footbridges, slack-lines, swinging buoys, slides, beams…
Children's route, for three years olds
4 courses one meter above the ground including a huge zip wire
For the tallers than 1m10
Routes are available for the whole family : a minimum size is necessary for every of our courses, there is a measuring rod at the start of every courses. Routes are ordered in an increasing difficulty level, it is highly recommanded to do the courses in this order
Sport clothes and closed shoes are mandatory

Mimnimum size : 1m10
Height : from 2m to 2m50
Our first course is made of 11 activities like a rolling game, footbridges, zipwires …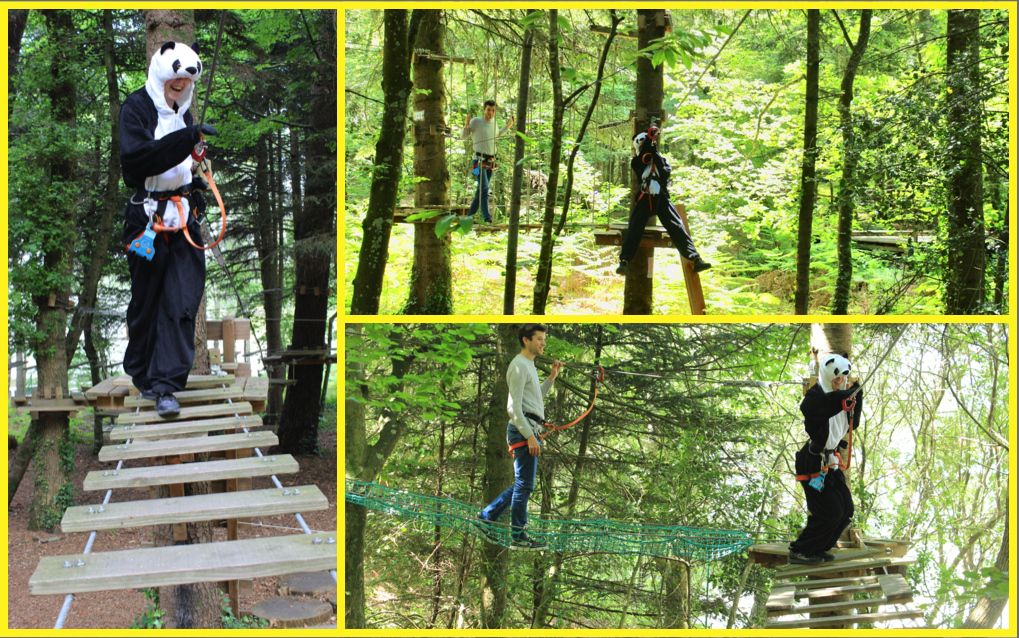 Minimum size : 1m20
Height : from 3 to 4 meters
You will face some additional difficulties, our second course is made of 10 activities including a weighbridge, footbridge, zip wires …

Minimum size : 1m30
Height : from 6m to 7m
This third course increases in difficulties, in fact it is made of 11 activities like the swing, pommel horse, climbing sleeper and much more !!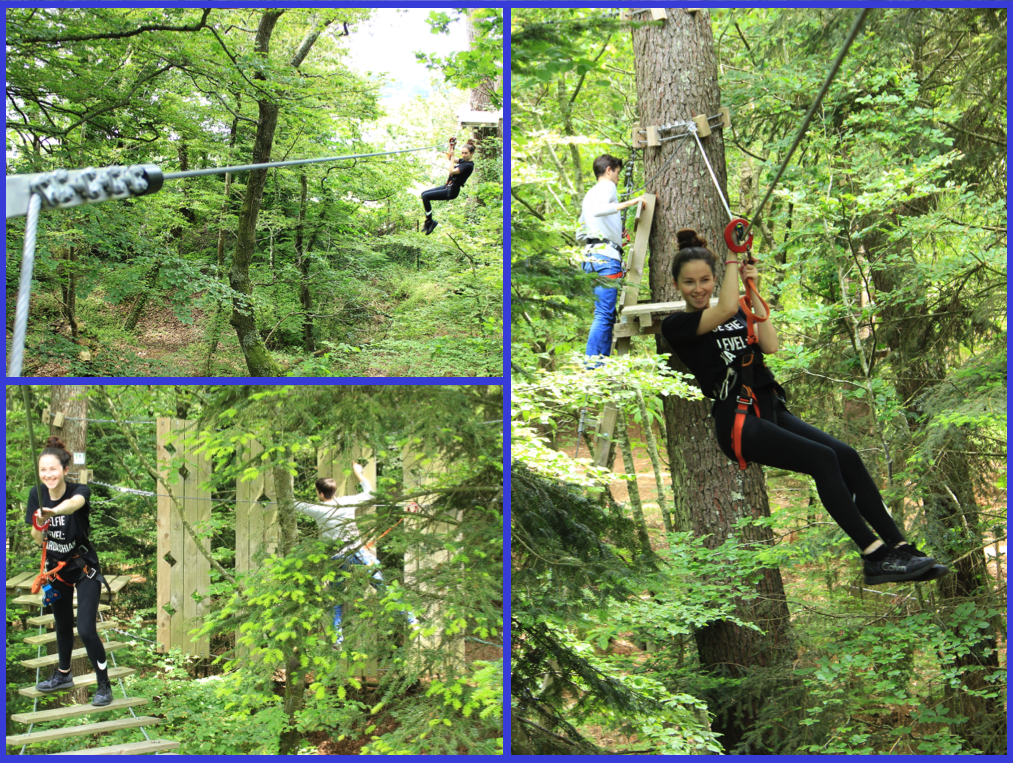 Minimum size : 1m40
Height : from 8m to 10m
The red course is the most impressive, if you pass the first ones, you will have to face 9 obstacles like the swinging buoy, net, weighbridge and a lot more to discover !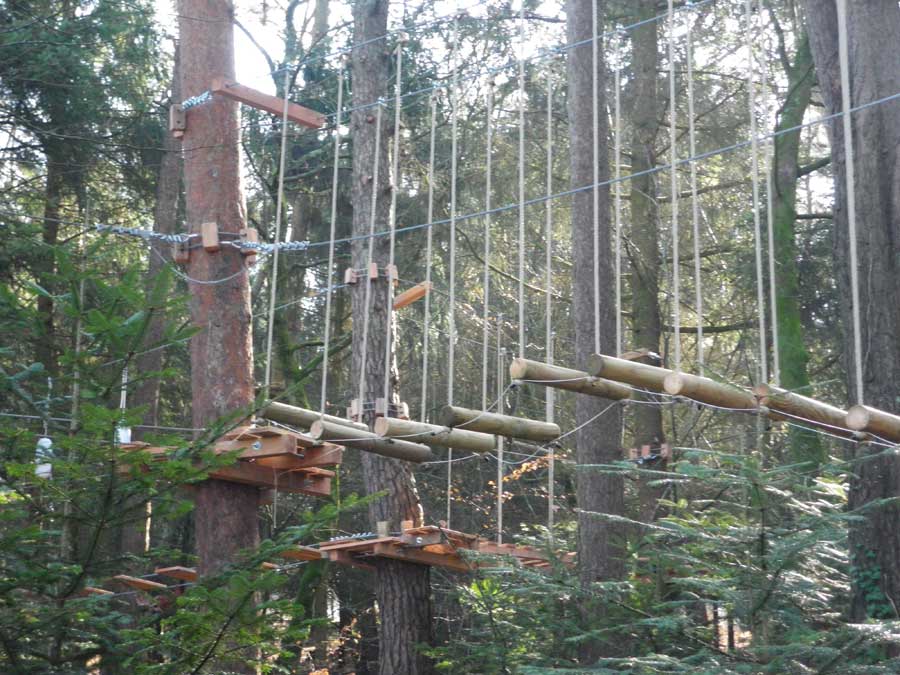 100% Zip wire
Minimum size : 1m20
6 zip wires including a 60 meters zip-line for the sliding fans !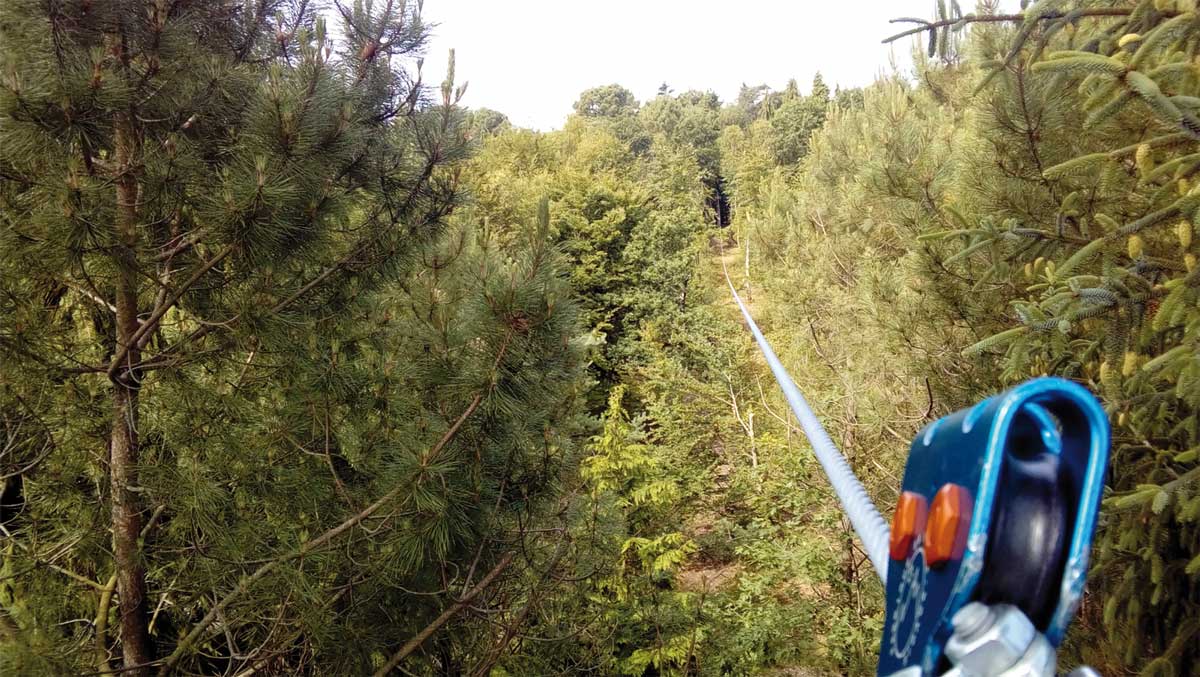 Mega Zip wire
Minimum size : 1m40
After crossing the nets, you will reach a 13.50 meters height and … Go for a 150 meters of pure adrenaline

Older than 14 years old
For the braves looking for heights, this course goes up to 19 meters ! At the crown of the trees, come discover our 13 activities including a flying skate, climbing wall and a lot of zip wires